Brought to you by Makers of Sticky Notes app with 2 Million downloads!
Safe & Private   "Desktop App"


Best for taking

Meeting Notes
Fully offline app for quickly jotting down! With built-in superpowers 🚀: Always-on-top, Sidebar mode, Focus mode, Dark mode.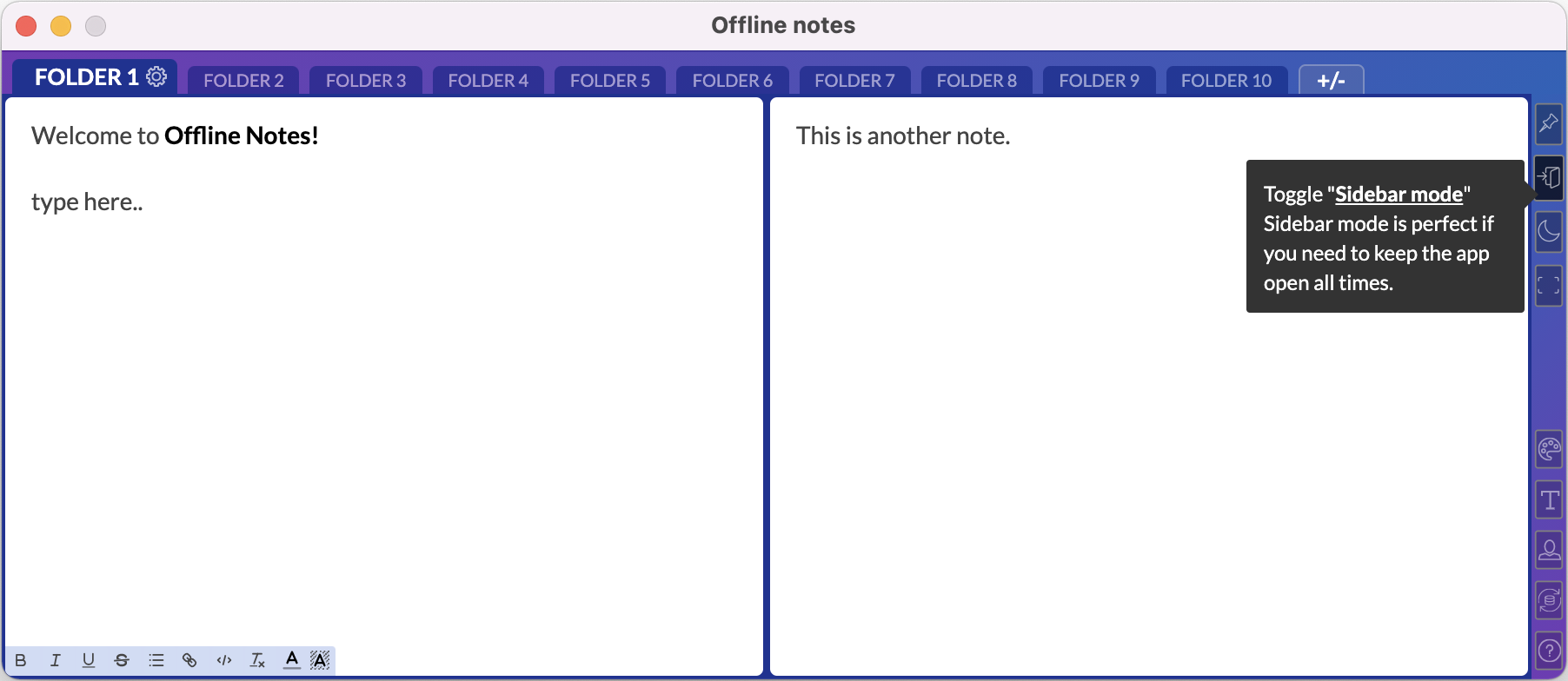 Based on Sticky Notes app trusted by awesome users working at: Fully loaded with awesomeness!
All the most wanted features are baked in.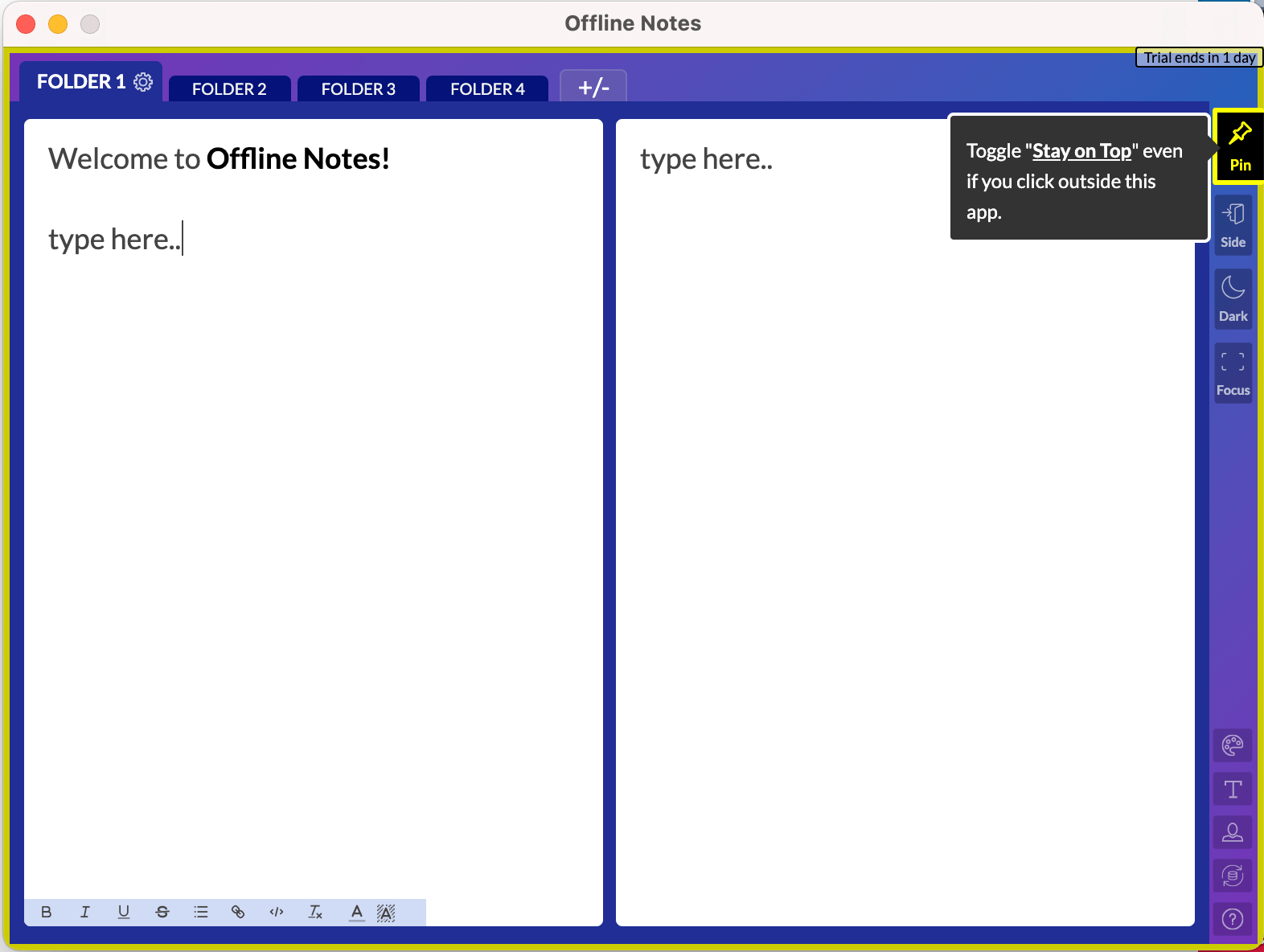 Power-up
Always on Top
Notes window always stay on top, so that you can copy paste from other apps without switching between apps.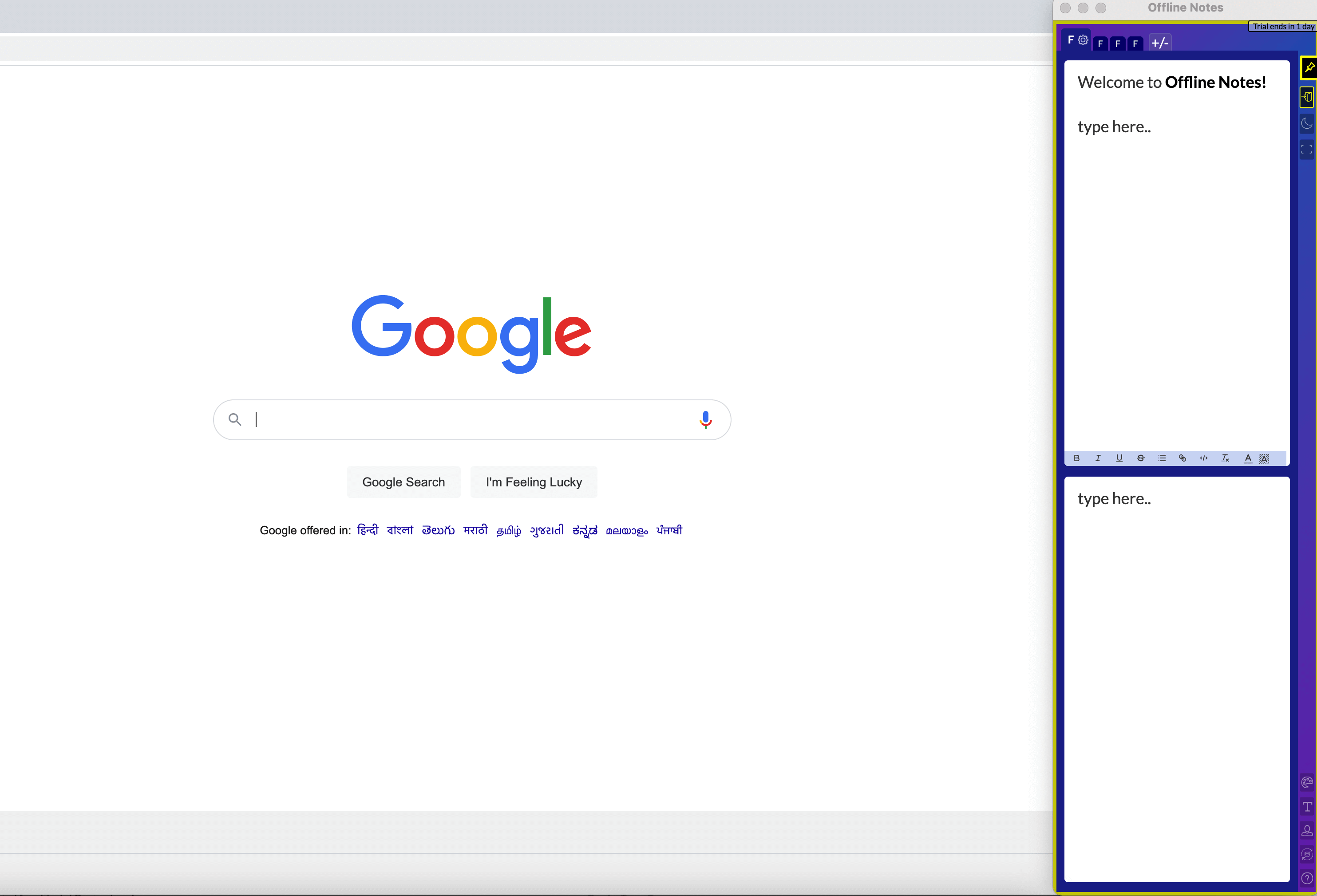 Power-up
Sidebar Mode
Sidebar mode is perfect if you need to keep your notes app open at all times.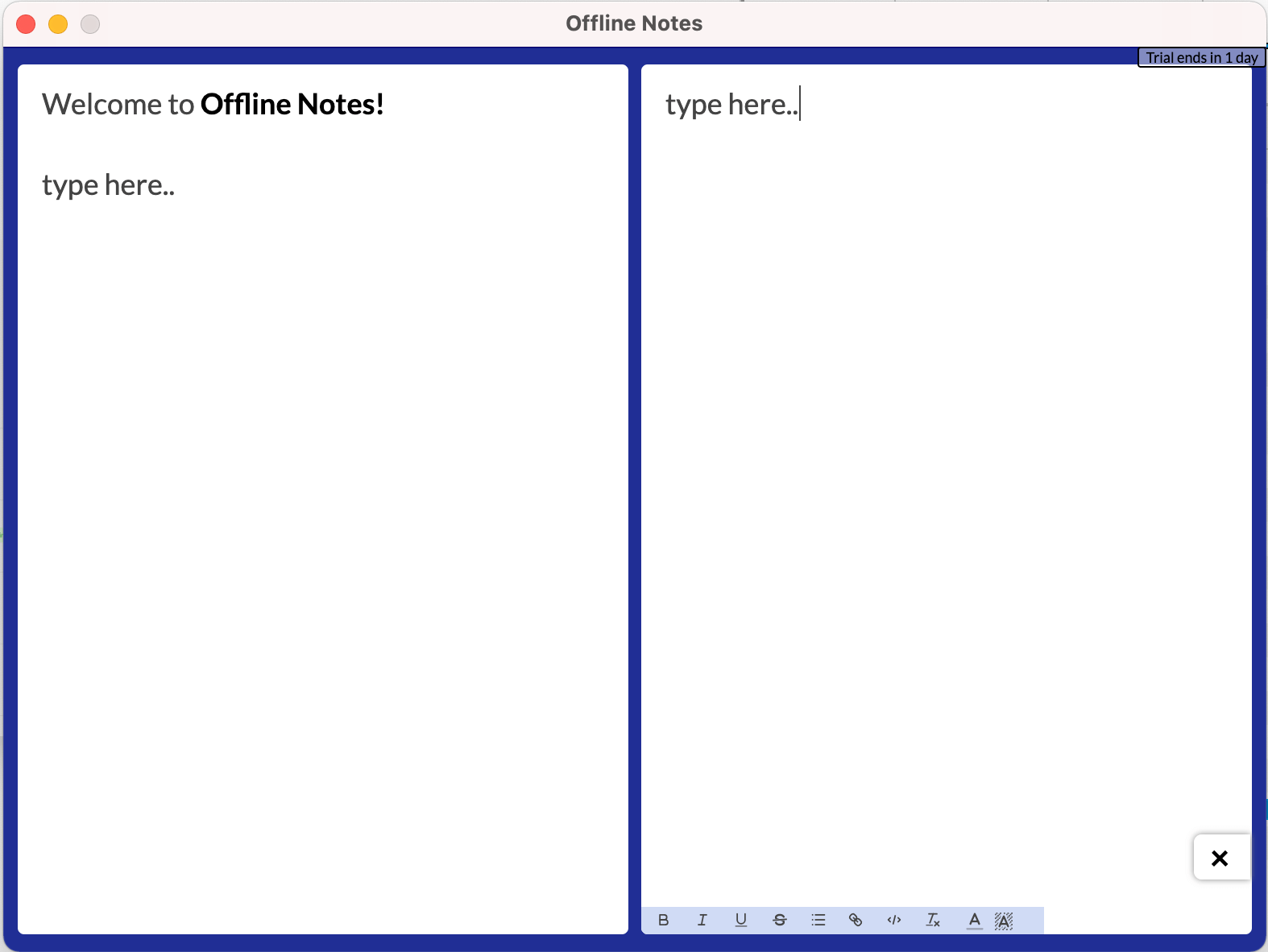 Power-up
Focus Mode
Focus mode will remove all the colorful elements from the app so that you can Focus on your work only.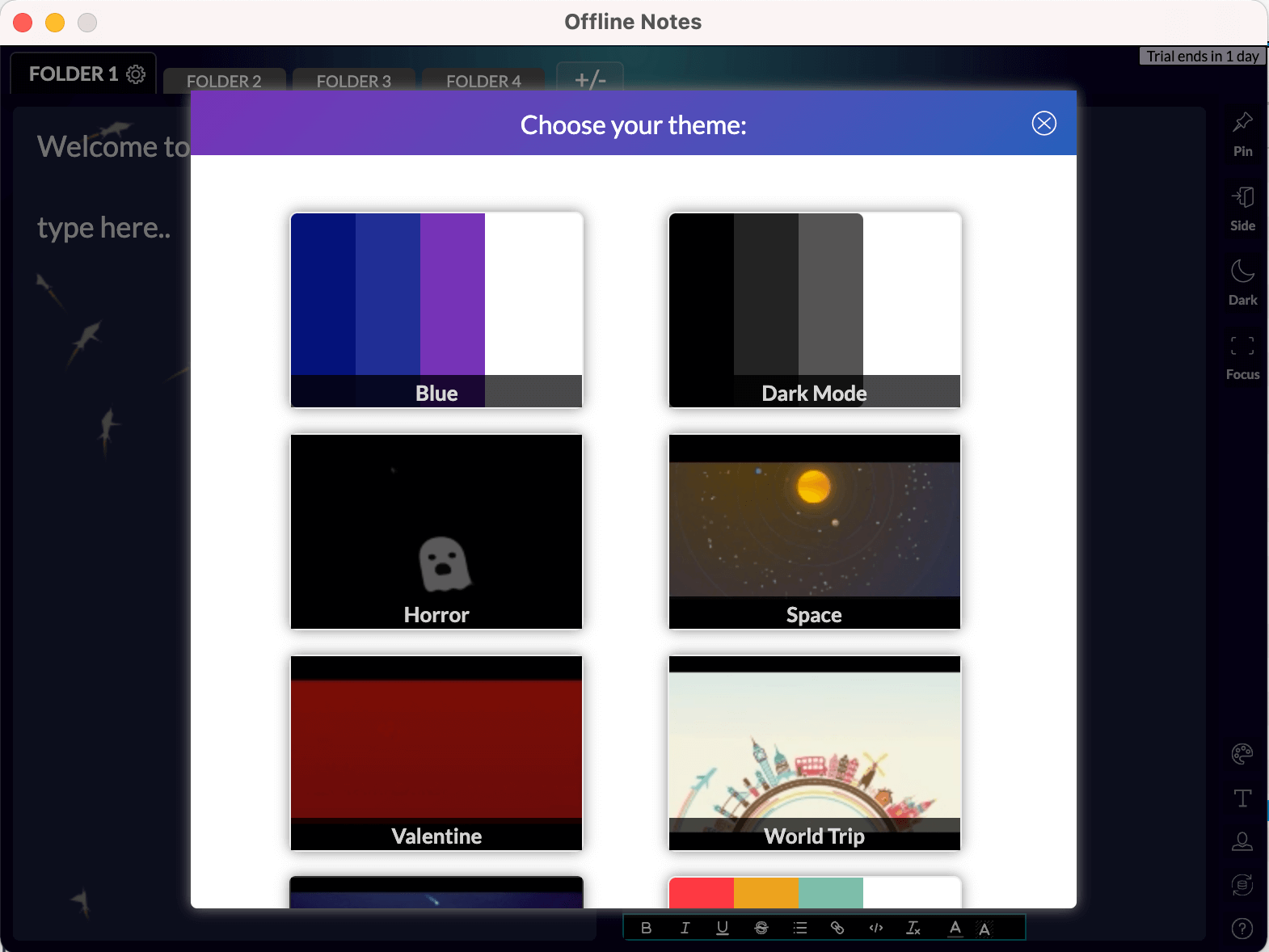 Power-up
Animated Themes
Gorgeous & Handpicked themes available as per your taste. You can choose from various themes like - Dark Mode, Solar system, Aquarium, Valentine, Sunset, Rainbow, Evergreen, et al. You will love them all.
Award-Worthy Features
Privacy First
Only you own your notes data. Your data never leaves your computer.
Responsive Design
The app is crafted responsive from the ground up. You can resize the app to any size and use. It is 100% Responsive.
Lifetime Plan Available
If you buy our lifetime account, the app never expires. Once you buy it, it becomes yours, forever.
Invoice Available
Get your invoice for accounting or reference purpose.
Group Buys
Bulk buying in groups is allowed. No restrictions. Just that reselling is not allowed.
Amazing Support
We provide world-class email based support to help you achieve your best.
ZERO Tracking
No Analytics or telemetry exists in the app. We believe in your right of privacy.
100% Offline
App never send any kind of data outside your computer.
What is not included
1

Mobile App is not available

This extension is designed to be used on desktop browsers. Although premium users can read notes on any device (including mobiles, tablets) by signing into the website.

2

No Sync between the devices

The extension is meant to be used on single device. So if you own multiple computers, the data stays independent between them. No sync or sharing feature is there.

3

Users cannot share data with each other

This extension is designed for personal use only. You cannot share notes with your friends or colleagues.
Boost Your Productivity Now
Must for everyone who work on laptops & computers.
Buy Now